This post is also available in: Nederlands (Dutch)
Welcome to ASPA, Den Haag's best reviewed beauty salon & skin clinic!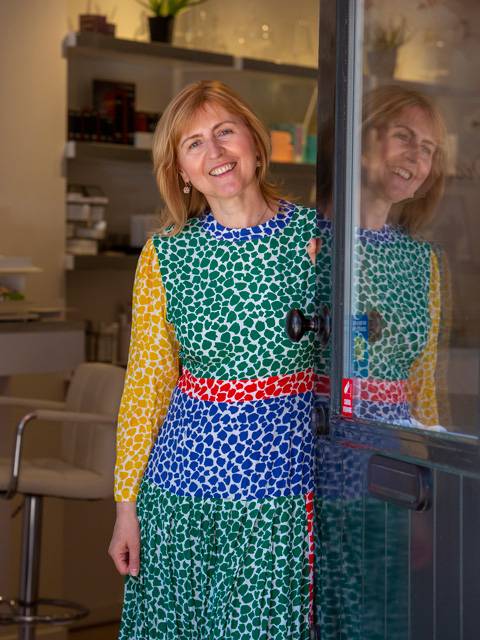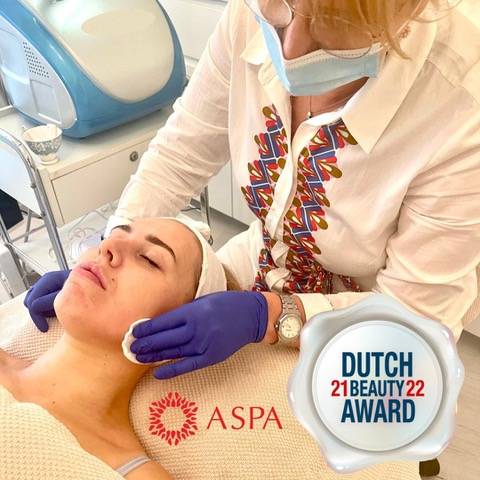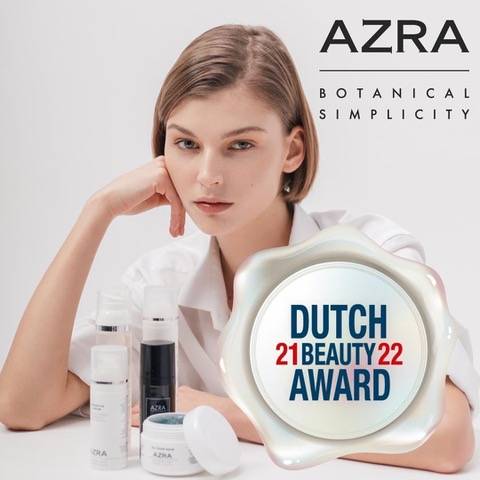 In the category of Salon Treatments our ASPA Signature Facial won SILVER.
In the category of Cosmeceuticals our brand AZRA Botanical Simplicity won BRONZE.
We offer a wide range of treatments, including
facials
laser  hair removal 
IPL treatments
pedicures
waxing
manicure
and much more!
International, luxurious and innovative
Using her extensive skincare knowledge and her botanist plant knowledge to deliver highly effective bespoke treatments, Azra's treatments are tailored precisely to the needs of each individual at the time of their visit. Seamlessly melding signature 'gymnastics' massage techniques with state-of-the-art technology and potent cosmeceutical formulas, her facials are renowned for delivering skin that glows with youthful radiance.
ASPA's skilled international team is eager to welcome you to our luxurious city spa and beauty salon. We promise it will soon become your one-stop shop for pure beauty, massage and wellbeing in Den Haag! ASPA is the ultimate destination for beauty discovery and home to an edited selection of innovative products. We look forward to meeting you soon.
Bespoke Beauty with the Human Touch
No two people have the same skin, or skin issues. Everything we do at ASPA is bespoke – we take you on a skin journey for your skin and your needs. We don't like to treat the skin without a consultation. This includes in-depth photos with a specialised camera Visia Complexion Analysis, and lifestyle analysis. We can't help until we know what is happening underneath the surface. This takes about and hour and we prefer that a treatment and consultation are booked on the same day. These photos help us track your skins journey. We will also recommend a range of skin care products that we think will help best with your skin concerns.
---
ASPA Shop: Products
We Love
ASPA
offers
Winner of Dutch Beauty Award 2022 silver!
The most popular facial is our signature facial! In fact, it is made specifically for your skin's needs!
Brazilian waxing den haag
We use Lycon wax, which easily removes stubborn hair as short as 1 mm like no other, with superior results for both women and men. At ASPA in Den Haag waxing is not just a treatment, it is a soothing and calm beauty journey!
Laser Hair Removal Den Haag
Our expertise and the best laser machine are ready for you. We have special offers for our laser hair removal treatments.
---
Azra is the plant science graduate, the facial beauty therapist, founder of ASPA Skin Clinic in Den Haag and the creator of AZRA Botanical Simplicity skincare range. Known as much for her extensive knowledge of cosmetic ingredients as for her passion for luxury beauty, Azra has distilled her years of expertise, experience and industry knowledge into an innovative, results-driven skincare line.
---
ASPA's Pure
Beauty Treatments
---
The importance of
Giving Back ♥
We know we are very fortunate to work in an industry that we love and to spend our day helping women (and men) feel more beautiful and confident. As happy as we are, we also understand that a life filled with opportunity doesn't come easy to everyone. This is why, as a business, we made the conscious decision to give back and take corporate social responsibility seriously. This means we support various projects and foundations that are close to our heart. This includes for example the The Hague based foundation "Blijf Vrouw", which helps to fulfil the dreams of women who have life threatening diseases. We also have our own foundation Stichting Emina Foundation which supports children and young adults in their education. You can read more about our projects here.
---