This post is also available in: Nederlands (Dutch)
We are so excited to introduce Beauty Angel ELT collagen light therapy at ASPA!
To celebrate this, we are giving away a free treatment to a lucky customer! All you need to do is to like the Facebook post about Beauty Angel to stand a chance to win. We will select a winner from the likes shortly!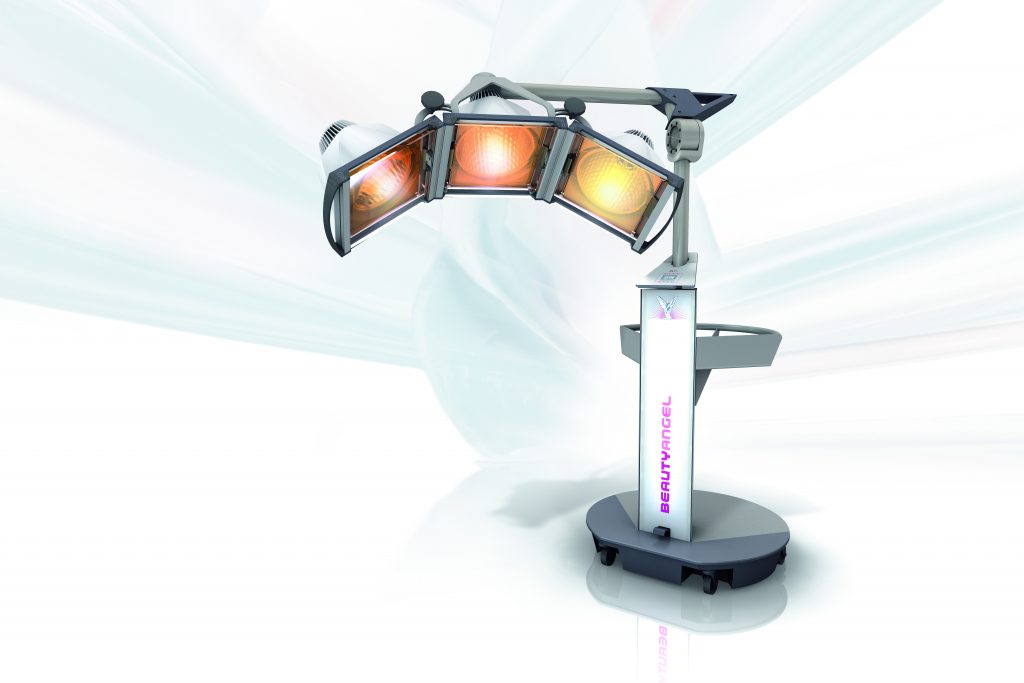 9 reasons why you will absolutely 

❤️ Collagen Light Therapy 
Beauty Angel is an innovative concept of light and wellness therapy that fulfills the desire for a gentle and natural skin rejuvenation. The ideal treatment to reverse signs of ageing and an effective and kind way to regain your natural shine
Direct results
1. Soft and supple skin


2.

Moisture in the skin is improved


3.

More light intensity for the skin
4. Finer pores and better skin image
5. Higher effectiveness of cosmetic products
6.  Relaxation and good health
Long-term results
7. The connective tissue is filled with collagen, elastin and hyaluron
8. Reduction of wrinkles in the face and cleavage
9. Age and pigment spots reduced


Book your Beauty Angel Treatment now!
Beauty Angel Basic:
Cleaning, peeling, serum, 15 min Beauty Angel collagen light, serum, oil, day cream & Jane Iredale mineral protection. 55 Euro 
Beauty Angel Special: 
Cleaning, peeling, face massage, mask, 15 min Beauty Angel collagen light, serum, oil, day cream & Jane Iredale mineral protection. 65 Euro
Beauty Angel VIP:
Cleaning, peeling, Meta Therapy by Dermatude, mask, 15 min. Angel collagen light. 155 Euro