This post is also available in: Nederlands (Dutch)
Welcome to ASPA, Den Haag's best reviewed beauty salon & skin clinic!
ASPA is an elegant beauty salon that is centrally situated in the Statenkwartier, Den Haag. Come experience our wide range of treatments, including
facials
massages
manicures
pedicures
waxing
and much more!
International, luxurious and innovative
ASPA's skilled international team is eager to welcome you to our luxurious city spa and beauty salon. We promise it will soon become your one-stop shop for pure beauty, massage and wellbeing in Den Haag! ASPA is the ultimate destination for beauty discovery and home to an edited selection of innovative products. We look forward to meeting you soon.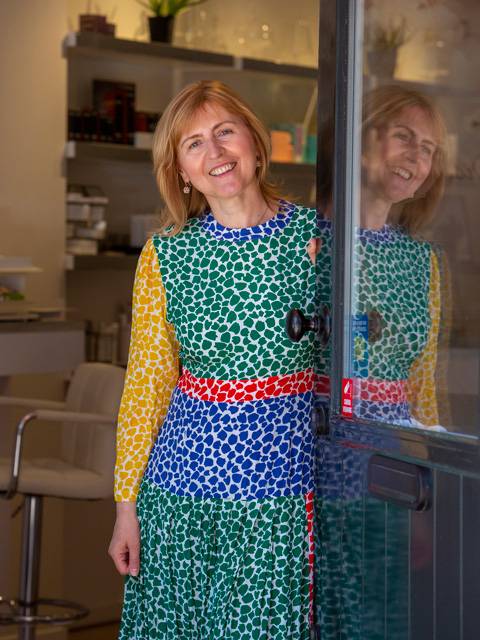 Bespoke Beauty with the Human Touch
No two people have the same skin, or skin issues. Everything we do at ASPA is bespoke – we take you on a skin journey for your skin and your needs. We don't like to treat the skin without a consultation. This includes in-depth photos with a specialised camera Visia Complexion Analysis, and lifestyle analysis. We can't help until we know what is happening underneath the surface. This takes about and hour and we prefer that a treatment and consultation are booked on the same day. These photos help us track your skins journey. We will also recommend a range of skin care products that we think will help best with your skin concerns.
ASPA is a peaceful oasis of pure beauty and pampering. We are the only beauty salon in Den Haag with a
TripAdvisor Certificate of Excellence.
Call us at 070-3450215 or 06-51137656 to make a booking.
---
ASPA Shop: Products
we love
Azra is the plant science graduate, the facial beauty therapist, founder of ASPA Skin Clinic in Den Haag and the creator of AZRA Botanical Simplicity skincare range.
Known as much for her extensive knowledge of cosmetic ingredients as for her passion for luxury beauty, Azra has distilled her years of expertise, experience and industry knowledge into an innovative, results-driven skincare line.
AZRA Botanical Simplicty's founding mission was to introduce a concept that combined the best that nature has to offer with scientifically proven formulas to deliver effective and tangible results. We wanted high performing botanicals and simplicity to be at the core of our approach and products. This entailed only using ingredients that served a specific purpose and achieve their intended results. We also wanted to create multi-purpose products that address a variety of skin concerns yet add simplicity to any daily skincare routine.
From this duel approach, the concept for AZRA Botanical Simplicity was born. And the result? Beautiful, multi purpose products that clean, treat and soothe.
CLEANSE with Aloe Vera, Chamomile and Grape Seed Oil. Our CLEANSE product is a non foaming gel formula, ideal for all skin types.
SERUM with Raspberry and Liquorice. Our SERUM product is created with ingredients that are hydrating, skin-strengthening and focused on their anti-pigmentation and anti-bacterial properties.
CREAM with Tomato, Green Tea and Liquorice. Our CREAM moisturiser hydrates and calms the skin whilst offering protection from environmental elements such as the sun and pollutants.
---
ASPA's pure beauty treatments
---
The importance of Giving Back ♥
We know we are very fortunate to work in an industry that we love and to spend our day helping women (and men) feel more beautiful and confident. As happy as we are, we also understand that a life filled with opportunity doesn't come easy to everyone. This is why, as a business, we made the conscious decision to give back and take corporate social responsibility seriously. This means we support various projects and foundations that are close to our heart. This includes for example the The Hague based foundation "Blijf Vrouw", which helps to fulfil the dreams of women who have life threatening diseases. We also have our own foundation Stichting Emina Foundation which supports children and young adults in their education. You can read more about our projects here.
---
Our happy customers