This post is also available in: Nederlands (Dutch)
AZRA Botanical Simplicity TRIO: Cleanse, Serum & Cream
€135.00
Try all three products in the AZRA Botanical Simplicity range at a special introductory price of just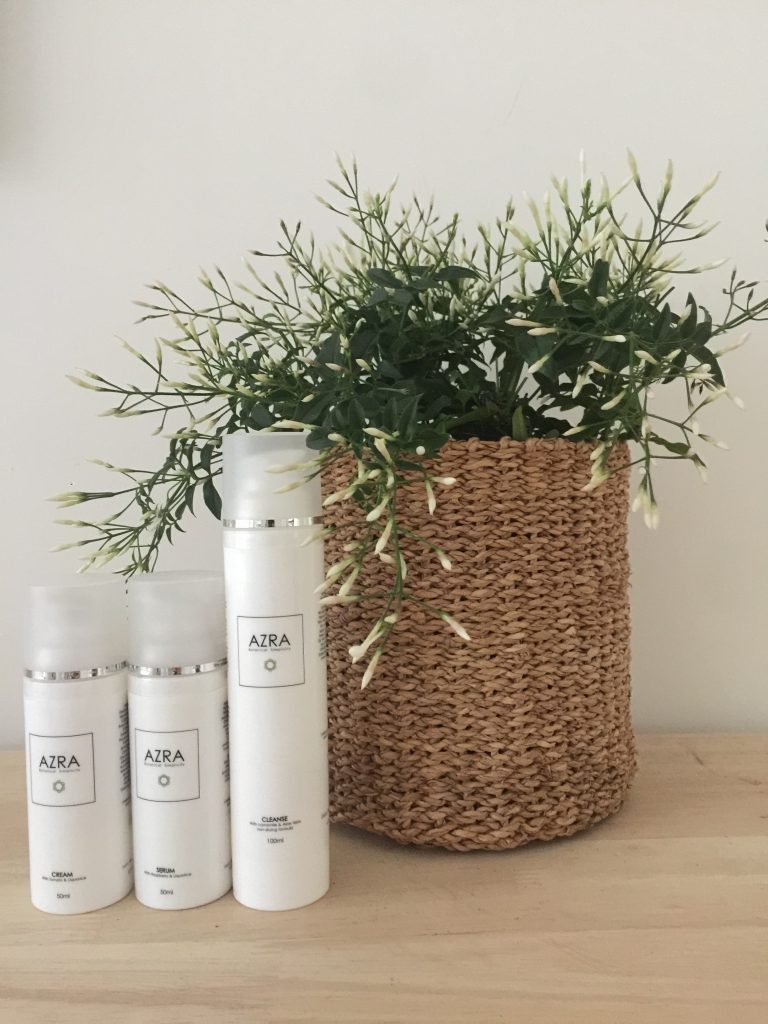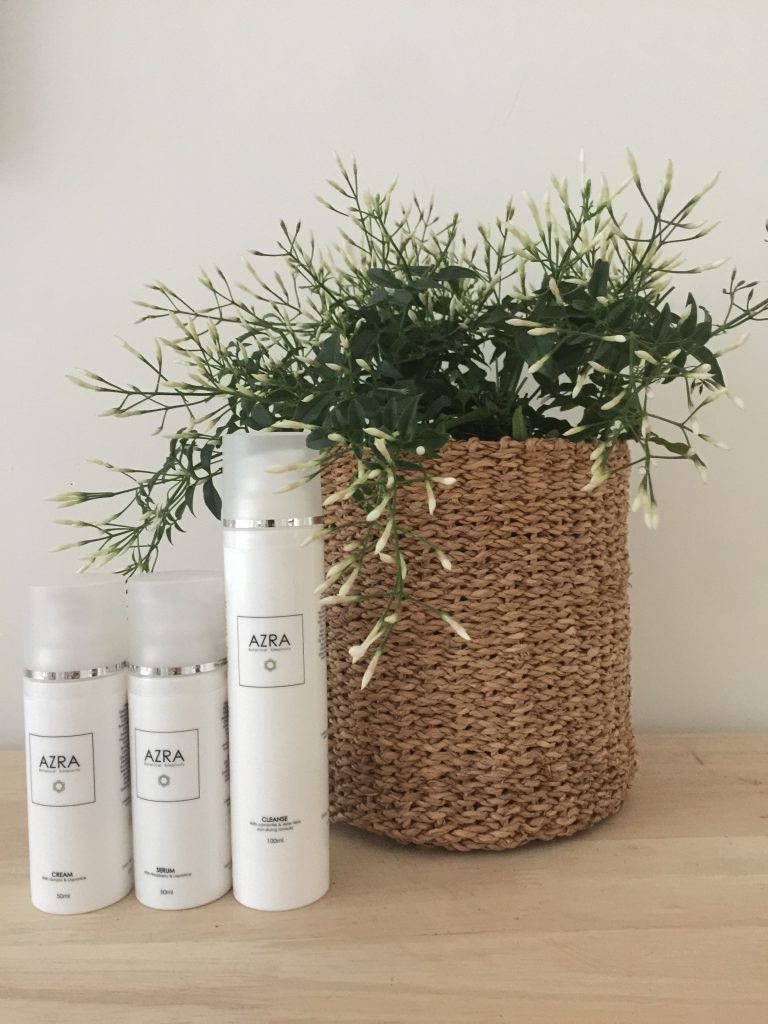 AZRA Botanical Simplicty's  founding mission was to introduce a concept that combined the best that nature has to offer with scientifically proven formulas to deliver effective and tangible results. We wanted high performing botanicals and simplicity to be at the core of our approach and products.  This entailed only using ingredients that served a specific purpose and achieve their intended results.  We  also wanted to create multi-purpose products that address a variety of skin concerns yet add simplicity to any daily skincare routine.
From this duel approach, the concept for AZRA Botanical Simplicity was born.   And the result?  Beautiful, multi purpose products that clean, treat and soothe.
The trio includes:
CLEANSE with Aloe Vera, Chamomile and Grape Seed Oil.  Our CLEANSE product is a non foaming gel formula, ideal for all skin types.
SERUM with Raspberry and Liquorice.  Our SERUM product is created with ingredients that are hydrating, skin-strengthening and focused on their anti-pigmentation and anti-bacterial properties.
CREAM with Tomato, Green Tea and Liquorice. Our CREAM moisturiser hydrates and calms the skin whilst offering protection from environmental elements such as the sun and pollutants.
Buy the AZRA Botantical Simplicity Trio via the ASPA Direct webshop.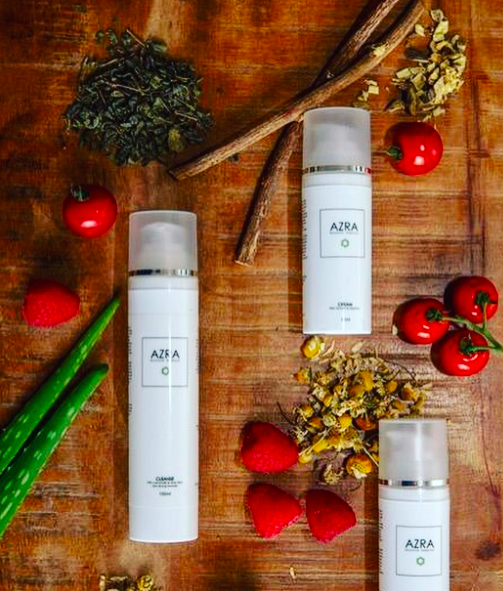 Special Beauty offers at ASPA Beauty Salon Den Haag
We would like to spoil you with a range of seasonal and special beauty offers at our salon in Den Haag! Take some time for yourself and relax. Call us on 070 345 0215 or mail to info@aspadirect.com and mention which offer would you like to book. Hope to see you in ASPA soon.
SPECIAL WAXING OFFER
We have a very special offer for all our fans and regulars: a 50% discount on all your Brazilian wax treatments for one year. That will quickly save you € 160 per year. And as a bonus, you also get a 10% discount on all other waxing treatments at ASPA.
Are you ready to make the deal of your life? We are ready for you!
ASPA Deal:
1. Always a 50% discount on Brazilian wax treatment price at ASPA
2. Save € 160 a year
3. You can come as often as you want
4. 10% discount on all other wax treatments
5. The offer stops after 1 year.
To enjoy this benefit you pay by € 109.95 per year in advance for the membership to this offer. For each treatment you will pay € 22,50 instead of € 45. You can come as often as you want. This agreement is concluded for a period of 1 year and is stopped automatically thereafter.
Terms & conditions: This offer is not available in combination with any other offer.
SPECIAL STUDENT OFFER
Student beauty offers Den Haag: Take a break from the books! 
Students now get a 10 euro discount on any beauty treatment worth at least 35 euro, between 12:00 and 16:00, from Tuesday to Friday. So spread the word and share the news with your student friends!
Terms & conditions: This offer is not available in combination with any other offer. To claim it, please bring a valid student card to your appointment.
Can't find what you are looking for here? Take a look at all ASPA's treatments.
 SPECIAL  MANI & PEDI OFFER
If you already love our manicure and pedicure and would like to try our facials and massages, then this is an interesting offer!
If you book 60 minutes facial or massage together with manicure and pedicure, you pay ONLY 35 euro per Deluxe manicure and Deluxe pedicure treatment. This is great gift idea for the coming festive season or just to spoil yourself.
The offer is valid from 1 January 2020 till 31 December 2020.
Terms & conditions: This offer is not available in combination with any other offer.